#1 Rated Logo Design Agency
A logo is a company's brand visual representation, which reveals the crux of its business to the big audience. This helps people understand what the company does, who they are and what they value. 9ZMedia offer you logo designing service that fortifies the company's brand identity and builds eye-catching and impactful designs which can impact the impression on your audience.
We are able to build a brand identity for the business which stands you apart from the competitive market. We comprehend your business beliefs and subsequently combine it in our logo design in order to reflect the company's brand. We promise to make a visually aesthetic logo which conveys as well as communicates your message to the esteemed customers. We also design logos for signage, brochures, e-books, banners, magazines, envelops, letterheads, t-shirts, business cards, and many more.
We do believe in making an aesthetic logo which is:
Able to branding your business
Catchy as well as Simple
Essential to your business
Our process in only three steps:
Place your requirements for Logo
You need to place your order for designing a logo for your business and make the upfront payment. We will discuss all the things in brief. Our ideas as well as your ideas for a unique logo design will be discussed in order to search for a cool logo.
Work in Progress
After all discussion such as design, color forms as well as logo reference, our well trained designing team will work on this task. We will prepare a rough sketch and get your approval.
Final Delivery
We will send you logo's .jpeg image and call you for further process. After your acceptance, we will collect pending amount and then we handover you logo file's open format.
We are a renowned designing company in Delhi, India with several highly satisfied clients throughout the world. We have provided services to startups as well as MNCs. We comprehend that having an incredible logo is the unique identity of each business. We provide results beyond your expectations as well as offer our clients a competitive advantage over their competitors. Our professional designers have designed logos for thousands of brands all over the globe. So, what are you waiting for? If you are looking for a professional logo designer for your business, then try our service once. You will be highly satisfied.
Erez Borowsky
Founder at EZB Consulting
9ZMedia are great partners in that they are experts in digital marketing and have outstanding communication. They are professional in the methods used to quickly understand the strategy and execute to the same strategy.
Ajitpal Singh
Director at iae Global India
It has been a pleasure to be associated with 9Zmedia. The service is quite good, and getting prompt and detailed response is really helpful. 9Zmedia has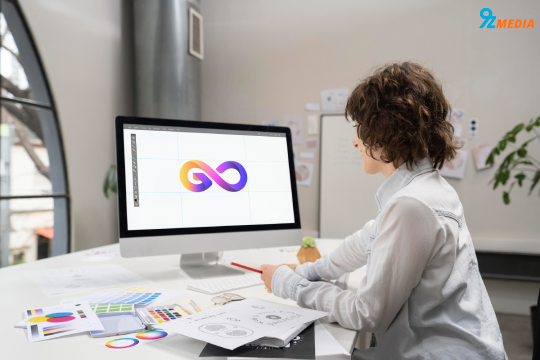 Improve your first impression by Brand Logo
The first impression is the best impression, Get Your Brand Logo, eye catchy, creative and Impressive.
[contact-form-7 id="641" title="Any Question? Contact Now"]